April 26, 2021
How to Modernize Your Outdated Home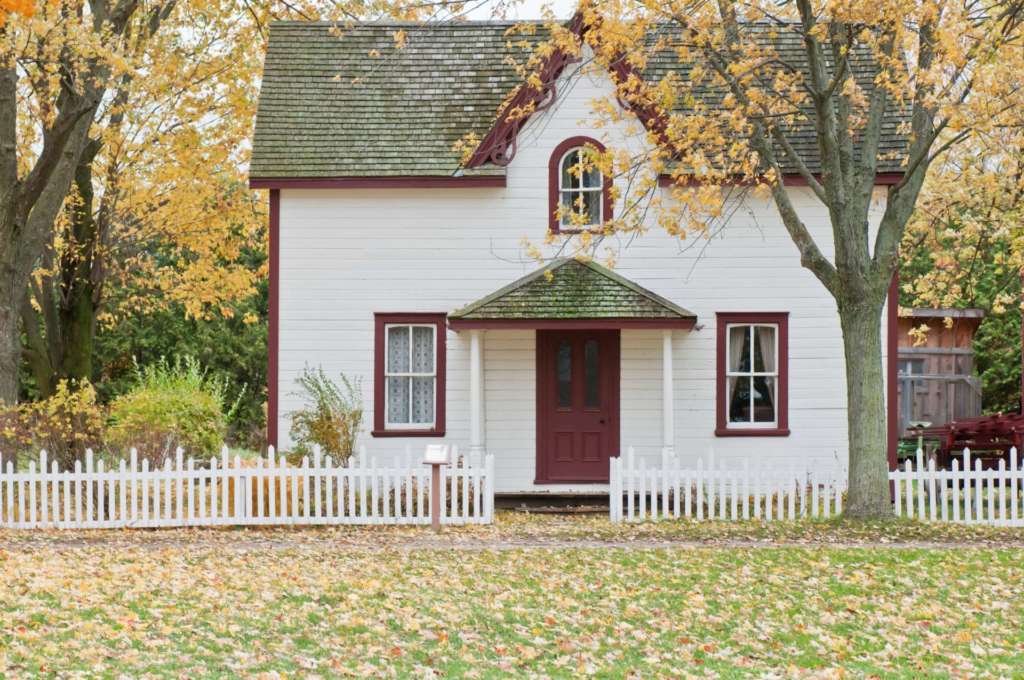 When you have lived in your home for a reasonably long period of time, two things are likely to happen to its appearance. First, over time you may have completed piecemeal renovations or minor alterations to the original design. You may have also decorated the home with random items you've picked up from various places you have visited. The effect of these small actions is that after several years your home will become a hodgepodge of clashing styles and designs. There will be no definite theme in the design of the home and it will be hard to detect a clear direction in the interior decor.
Secondly, the style of your home will start to feel old in comparison to newer homes in the area. This is due to the dynamic nature of the home design. New trends are constantly being introduced in the fields of architecture and interior design. As a result, even a home that was once cutting-edge can start to feel out-of-date in a few years. This may have nothing to do with the home's quality. It could just be the result of people's changing views of what is hot in home design and what is not. Nevertheless, these trends will still affect the attractiveness of the home and impair its market value. This can be a problem for homeowners especially if you are trying to rent or sell your home.
Next Steps
If your home falls into one of these categories, what can you do about it? There are really simple ways to update the appearance of an older home and make it more appealing. Many of these methods do not cost a lot of money, all they require is a little imagination and some effort.
Here is our list of easy-to-do and mostly affordable ideas for modernizing your outdated home. The steps have been separated into three phases. Enjoy and have fun revamping the look of your home!
Three Phases to Modernizing Your Older Home
Phase One: Restore
In phase one, your efforts will be focused on returning the features of your home to its original state. You will also create a clean canvas for the changes you will be making.
Declutter and open up your space: The first step is to get rid of clutter. There will be things in the home which were once useful but have become useless. There will also be perfectly useful things that you just don't need anymore. Be ruthless with yourself and get rid of junk! Follow the Marie Kondo method and ask yourself if the item "sparks joy". If the answer is no, then it needs to go.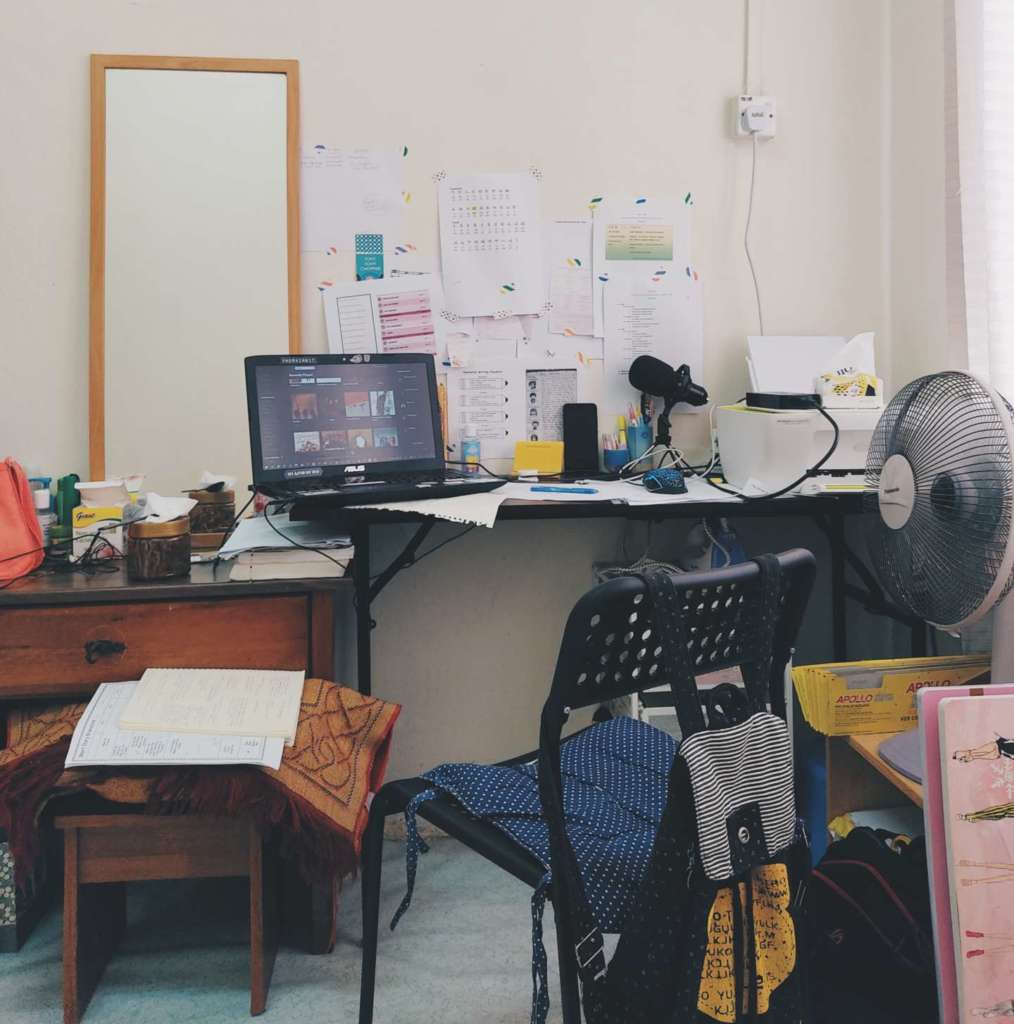 Give your home a deep clean: The next step is to give your home a deep clean; this should be done alongside the previous step. Deep cleaning the home will let you see the true state of your floors, walls, furniture, and other things. It will give you a clear idea of where things stand.
Refinish your floors: If you have hardwood flooring, this is the time to bring them back to their original glory. If you have carpet, this is a great time to consider replacing it with a different type of flooring that is easier to maintain.
Restore and highlight some features: There may be some features of your home that help to create its identity but which may have lost their original charm. You may have a fireplace that has seen better days or woodwork that has lost its natural aesthetic. These should be brought back to their original form.
Phase Two: Upgrade
In phase two, you will update old and worn-out features of the home by replacing them with attractive and more functional newer versions.
Repaint your home: Wall paint serves as the backdrop for all the elements of your home's design. It can improve or diminish the impact of other style elements. When repainting your home, avoid old color palettes from years back. Instead, go with trending themes that will make the home feel modern.
Update the lighting: Lighting works with wall paint to determine the overall ambiance of any space. The light output should be adequate for each area of the home and fixtures should be ornamental as well as functional. Your lighting scheme should be designed in layers to accommodate different lighting requirements: ambient, accent, and task lighting.
Replace outdated minor elements: The cumulative effects of small things create the overall appearance of your home. These minor elements may include swapping out light switches/plates and power outlets/covers. They are easy to change but the positive impact can be massive.
Upgrade your window treatments: Window treatments contribute in a major way to the outdated feeling of your home. Just by looking at the style of your window treatments, it is easy to tell in what decade they were installed.
Refresh your doors and cabinets: Change the look of cabinets by repainting or re-facing them. Along with either of these two options, you should change the cabinet hardware pulls, knobs, and handles to modern versions. Doors will also benefit from getting a fresh coat of paint and updated hardware.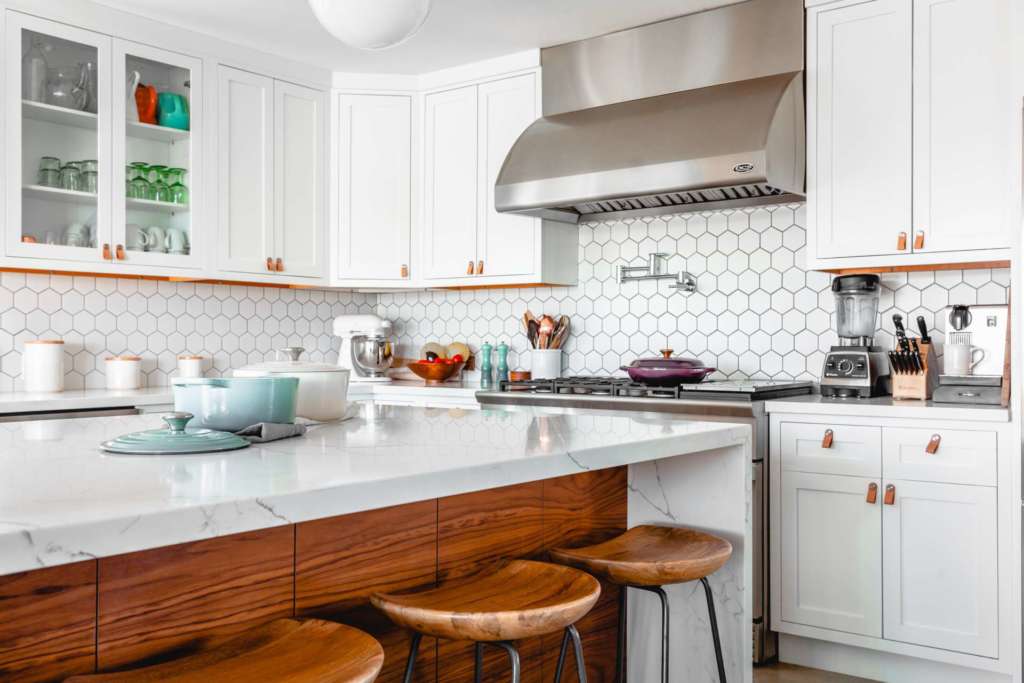 Modernize your bathroom: For your bathroom, the first step is to replace the plumbing hardware. Bathroom colors and lighting are also critical for lifting the mood of this room. Modern multi-functional faucets and an updated vanity area, against a backdrop of newly painted walls, can give the bathroom a completely new appearance.
Touch up the landscaping: Modernizing the landscaping doesn't have to cost a lot. All it takes is a willingness to try something innovative such as new plants or fresh ideas for designing the outdoors. Integrating hardscaping elements in the design will give your yard character without increasing the effort and money needed to look after it.
Phase Three: Additions
Phase three is a bit more complex. The items listed here will cost a bit of money but following thru with them will make the overhaul of your home complete.
Change the floor plan: Most modern homes are designed with an open floor plan; older ones often have a closed floor plan. This is a major difference between modern and old homes. By simply removing some non-load-bearing walls, you can modernize the home's floor plan. Be smart about it though — don't remove walls unless it absolutely makes sense for the function of your home and your lifestyle.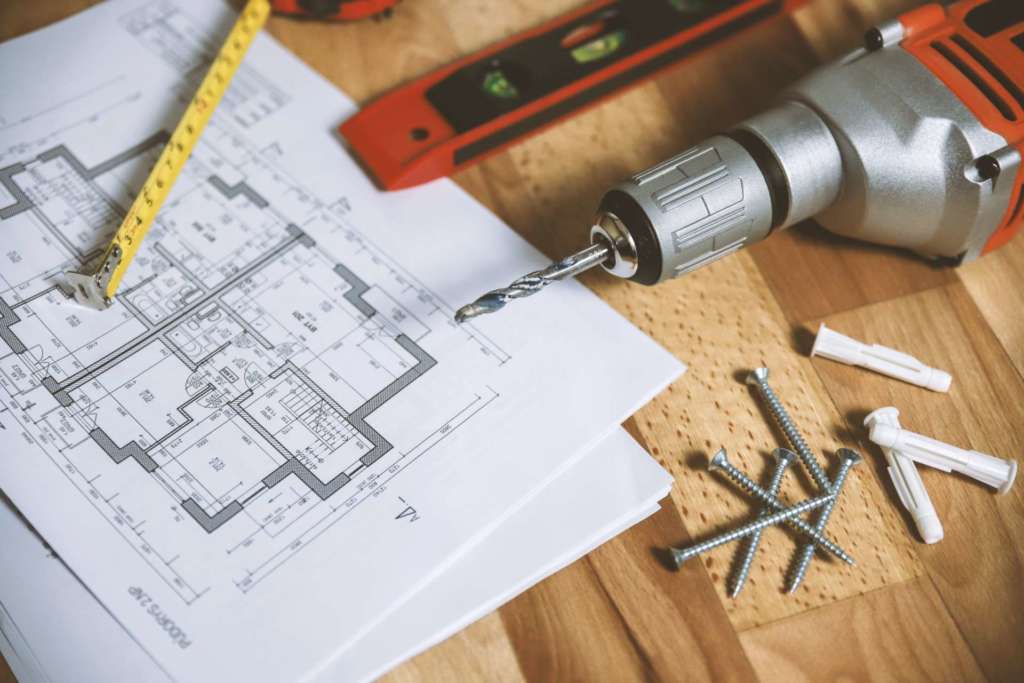 Replace tile countertops: Tile countertops have gone out of popularity and there is a good reason for this; they crack easily. Newer materials that are more befitting to a modern kitchen are quartz, granite, marble, and stainless steel.
Get new furniture: After decluttering your home, repainting it, and changing the window treatments, you may find that your current furniture no longer matches the home's design. Updated furnishings that blend with the new style of your home is an addition worth making.
Follow these phases and you are sure to have a modern home that you will enjoy in no time…
And (as always) Happy Designing!
Thank you to our guest blogger Richard Roberts from Schambs Property Management.
---
Need design assistance? Begin your own design journey with Beyond the Box Interiors.