March 07, 2019
Light It Up: Chandelier Edition
Chandelier. When you hear the word, the first thing that may pop into your head is crystals but chandeliers come in many styles, shapes and sizes. Style will be dictated by your home and personal taste but selecting the appropriate chandelier shape/size is dependent upon the room size as well as the function of the room (i.e. foyer, dining room, etc).
Foyers
In order to determine proper chandelier width, add the length and width of the foyer (measured in feet) and then convert to inches. For example, if the foyer is 8 ft x 10 ft then an 18-inch wide chandelier would be appropriate.
Chandelier height depends on the ceiling height. A good rule of thumb is your between 2.5-3 inches of chandelier height for every foot of ceiling height. Therefore, a foyer with a 10 ft ceiling should have a fixture that is around 25-30 inches tall. A 12 ft ceiling will need a fixture that is around 30-36 inches tall and so on. A chandelier in a foyer that is more than one story tall looks best when it has multiple tiers as it will fill the space better.
Chandeliers should generally hang so the bottom sits about 7 feet above the floor although there are exceptions. For example, foyers that have more than one story the bottom of the fixture should hang at the second-floor level. Single level foyers with 12 ft ceilings or higher the bottom should sit a little bit higher.
Dining Rooms
Chandelier width for dining rooms is dependent upon the size of the room as well as the dining table itself. Generally speaking, a chandelier should be 12 inches narrower than the table or have a diameter of 1/2 to 2/3 the width of the table and be at least 48 inches away from all of the dining room walls.
Hang the chandelier so the bottom is about 30-36 inches above the table surface for a dining room with an 8 ft ceiling. If your ceiling height happens to be higher than 8 ft, you may need to adjust the placement. Just be sure that the fixture hangs high enough that no one will hit their head but also lights up the table appropriately.
---
Some of Our Favorites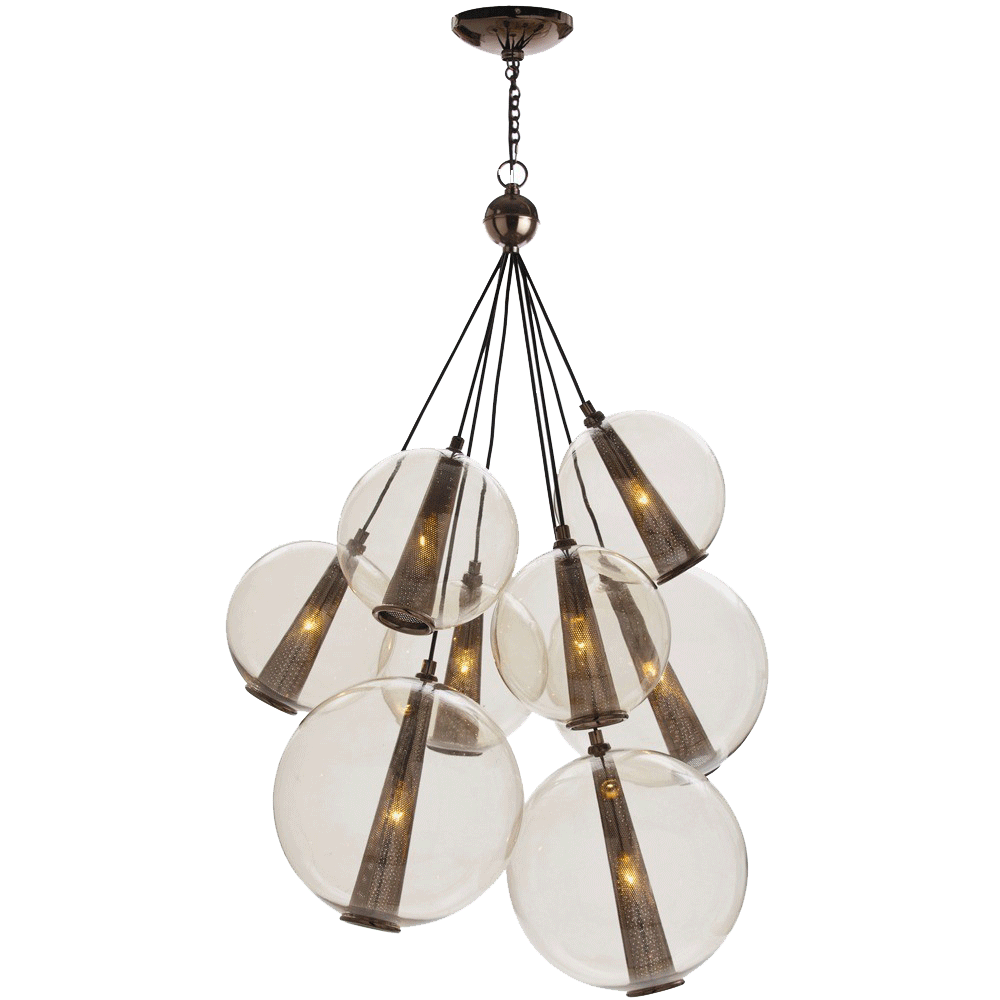 Caviar by Laura Kirar Collection (Arteriors)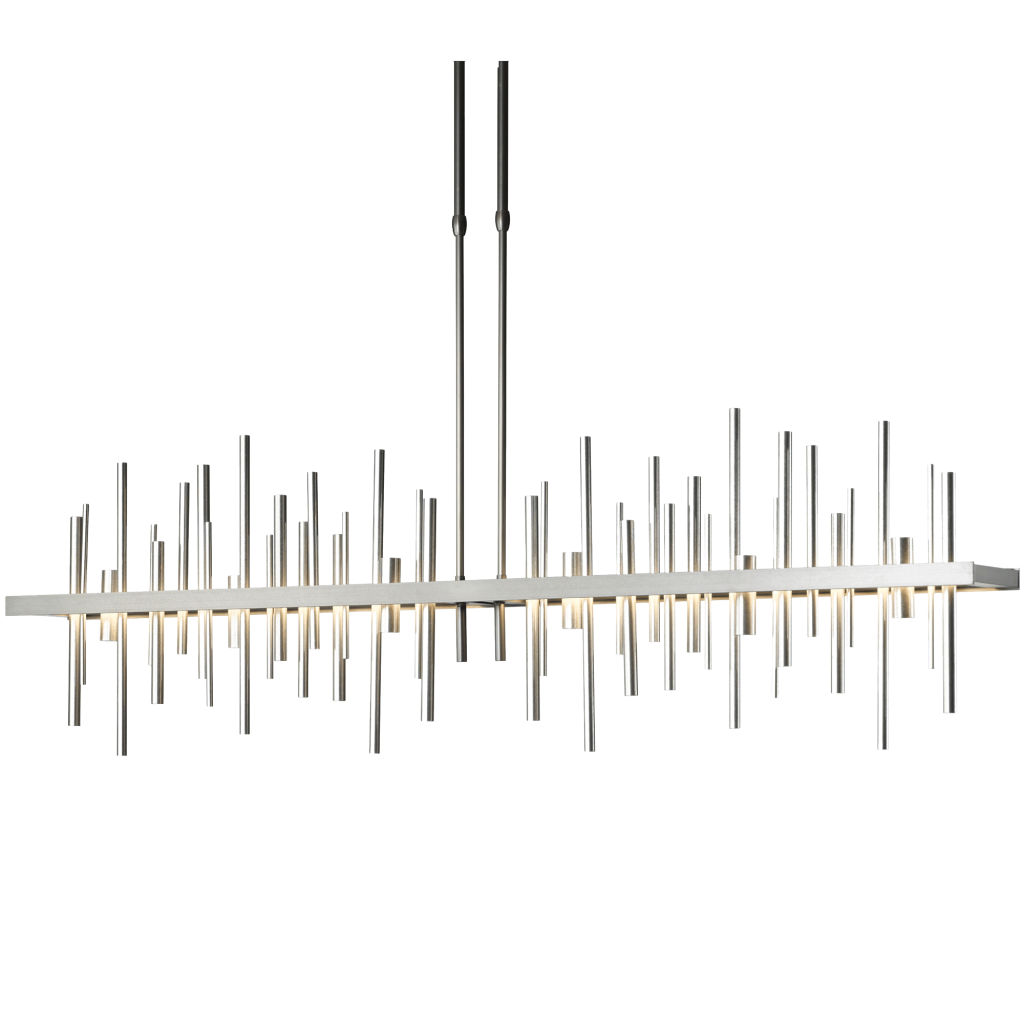 Cityscape Pendant (Hubbardton Forge)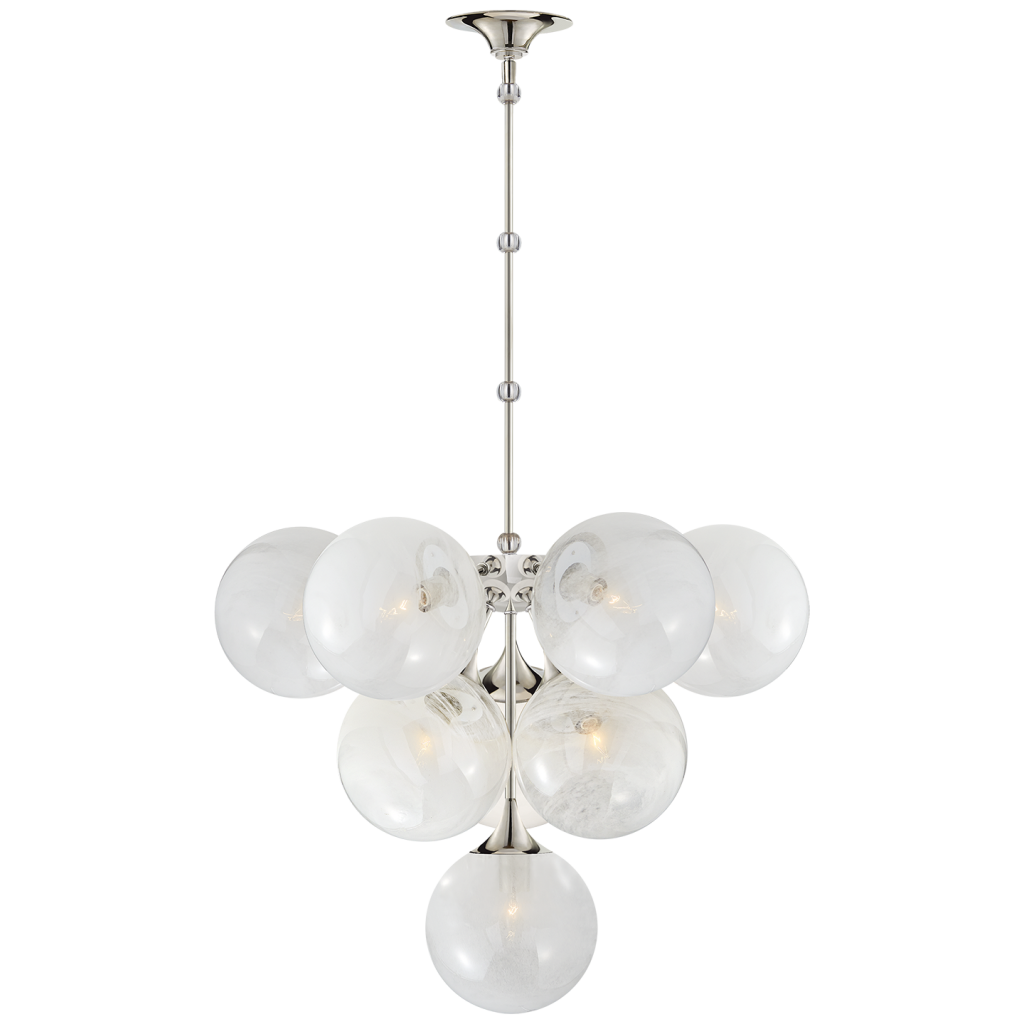 Cristol Tiered Chandelier (Aerin)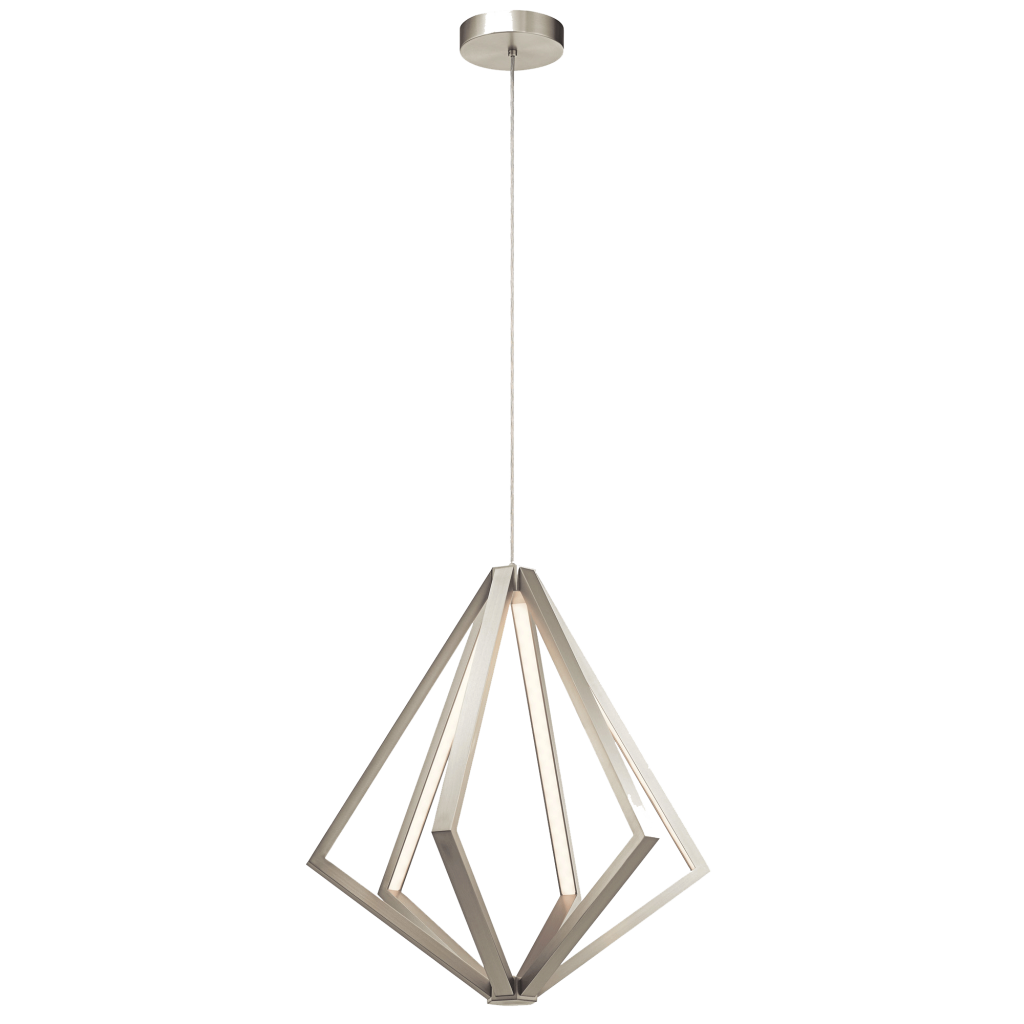 Everest Chandelier (Elan)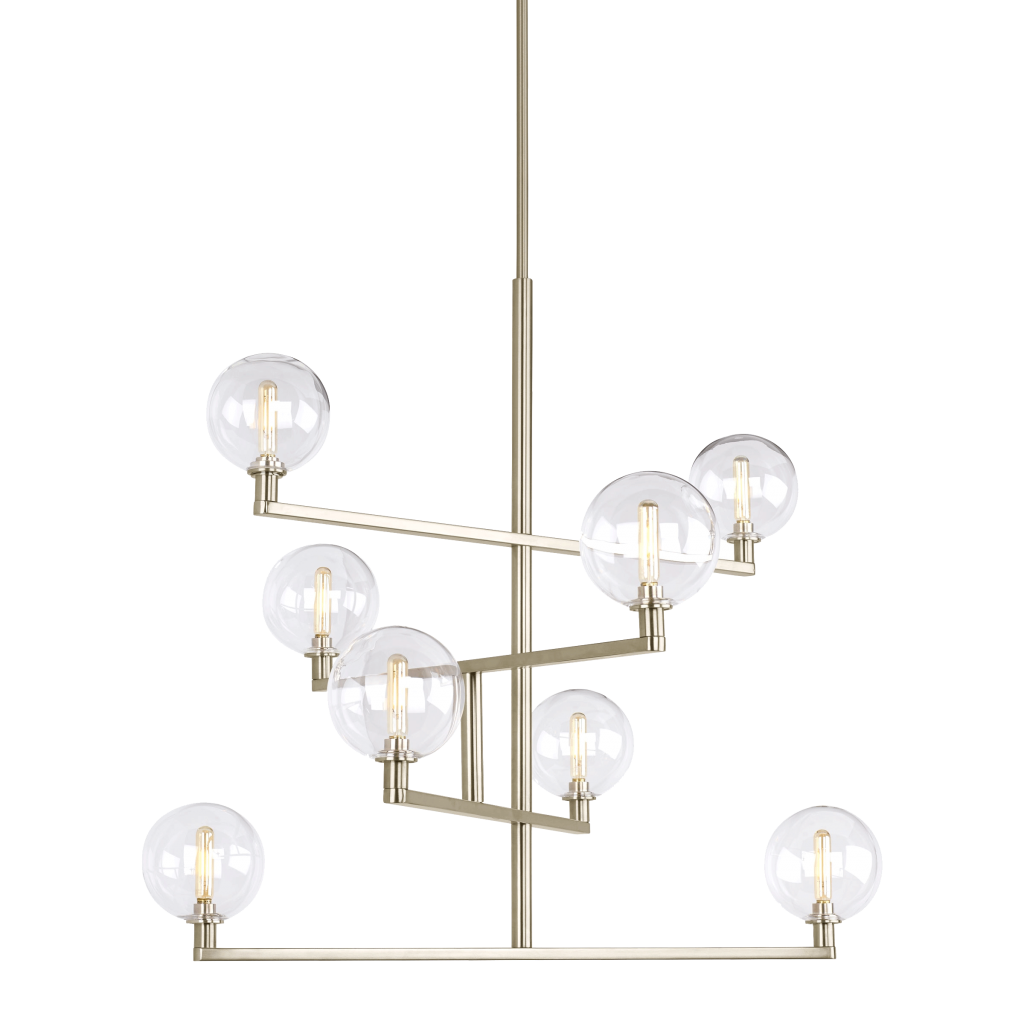 Gambit Chandelier (Tech Lighting)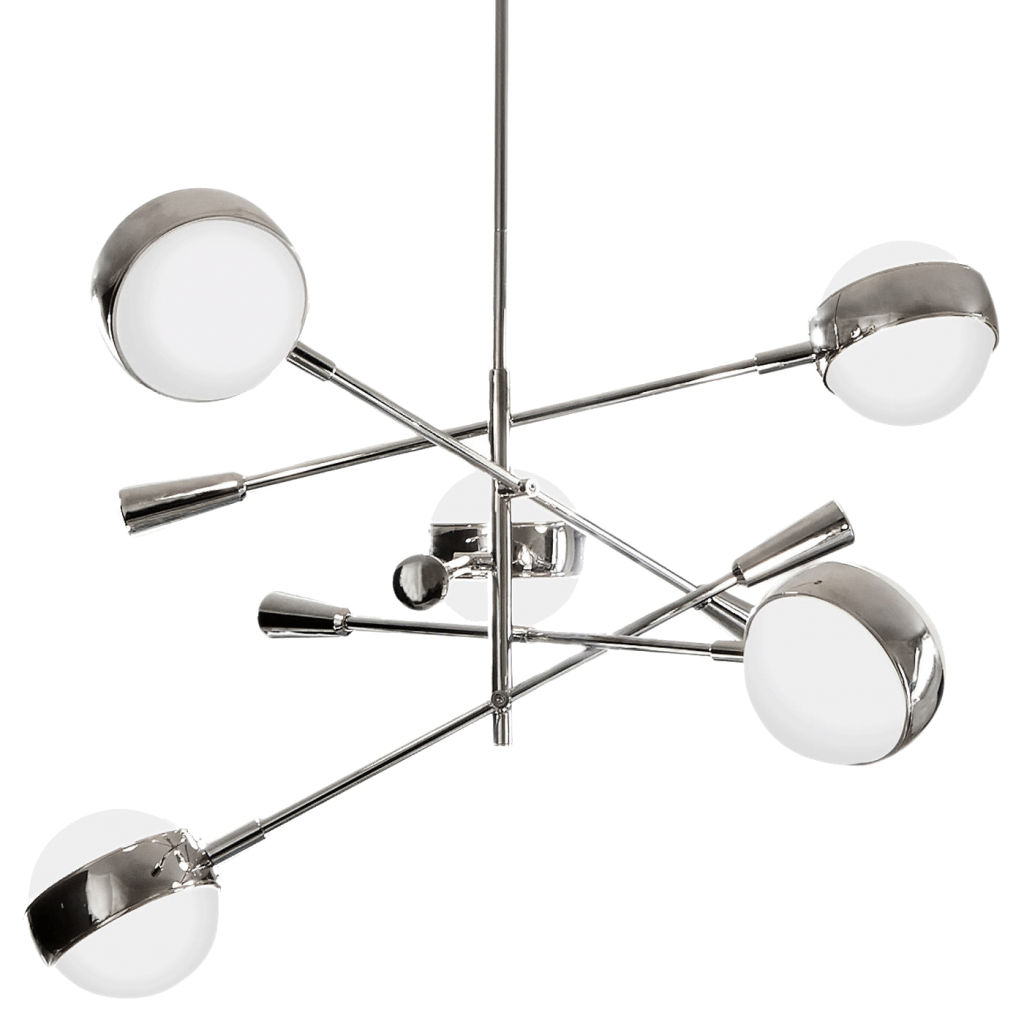 Ipanema Multi Pendant (Jonathan Adler)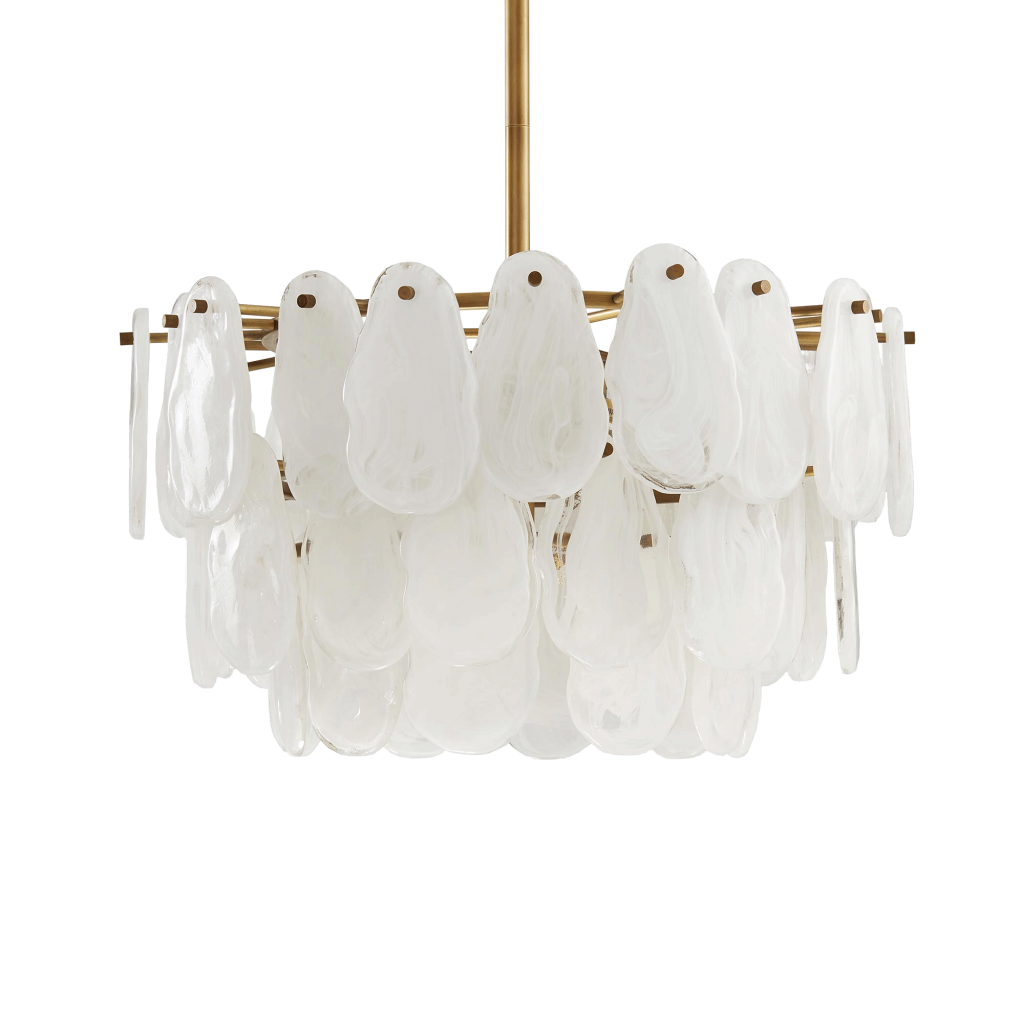 Leon (Arteriors)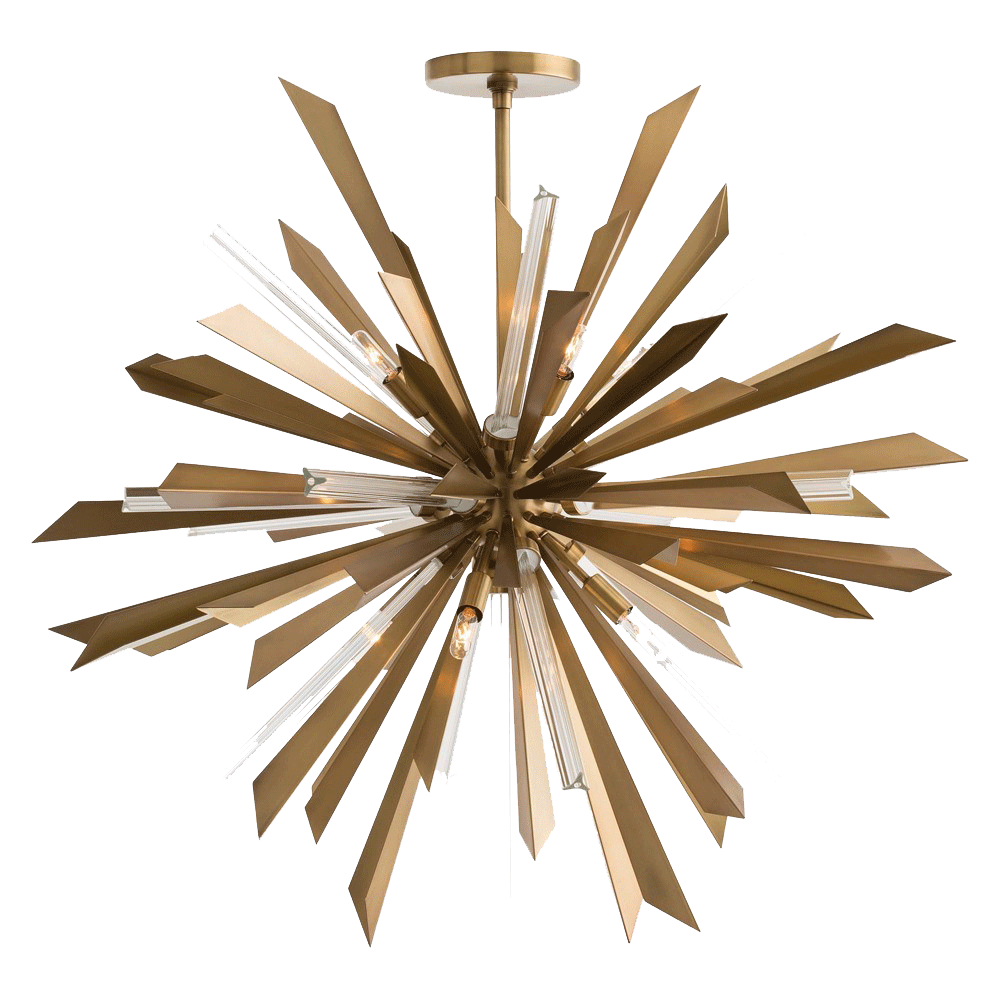 Waldorf (Arteriors)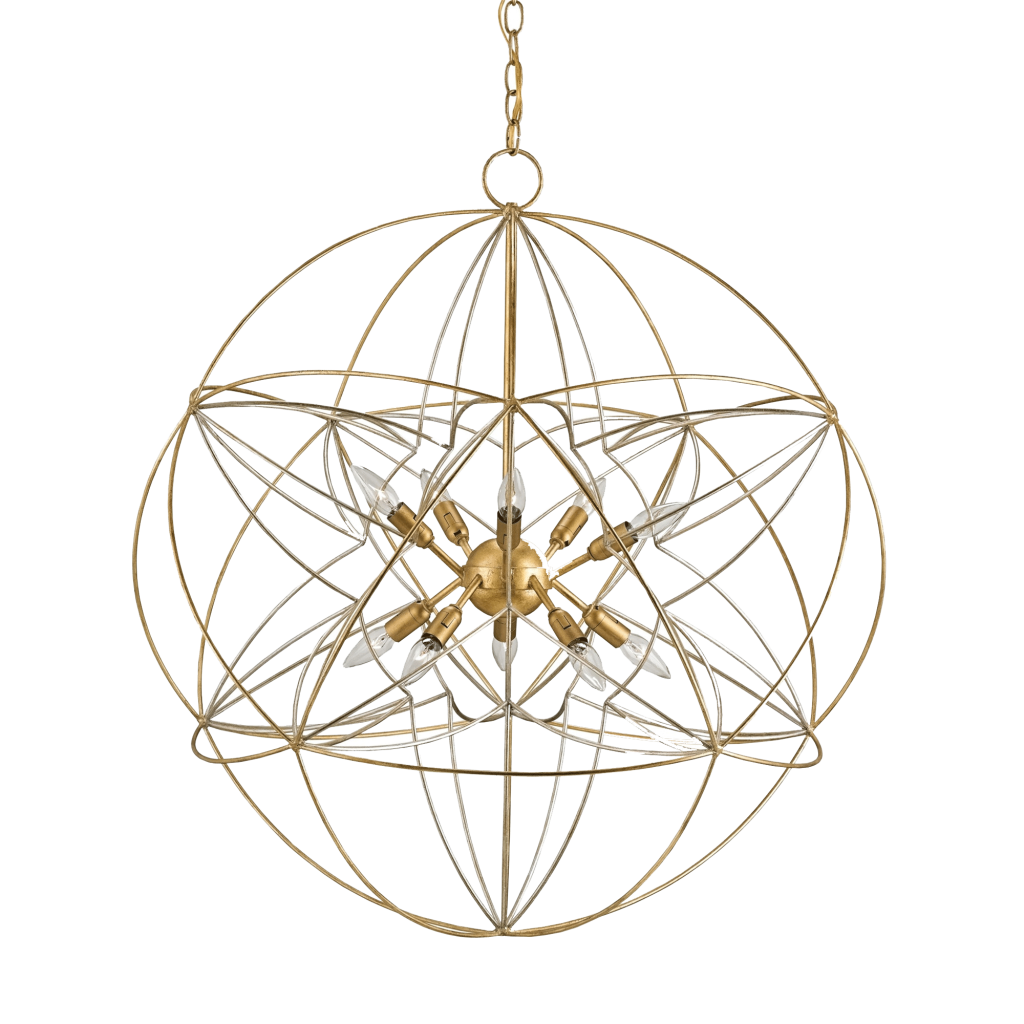 Zenda Chandelier (Currey and Company)
Hope you enjoyed this edition of "Light it Up" as well as the roundup of some of our favorite chandeliers…
And (as always) Happy Designing!
---
Need assistance with lighting? Begin your own design journey with Beyond the Box Interiors.