February 02, 2019
Living With Pantone's "Living Coral"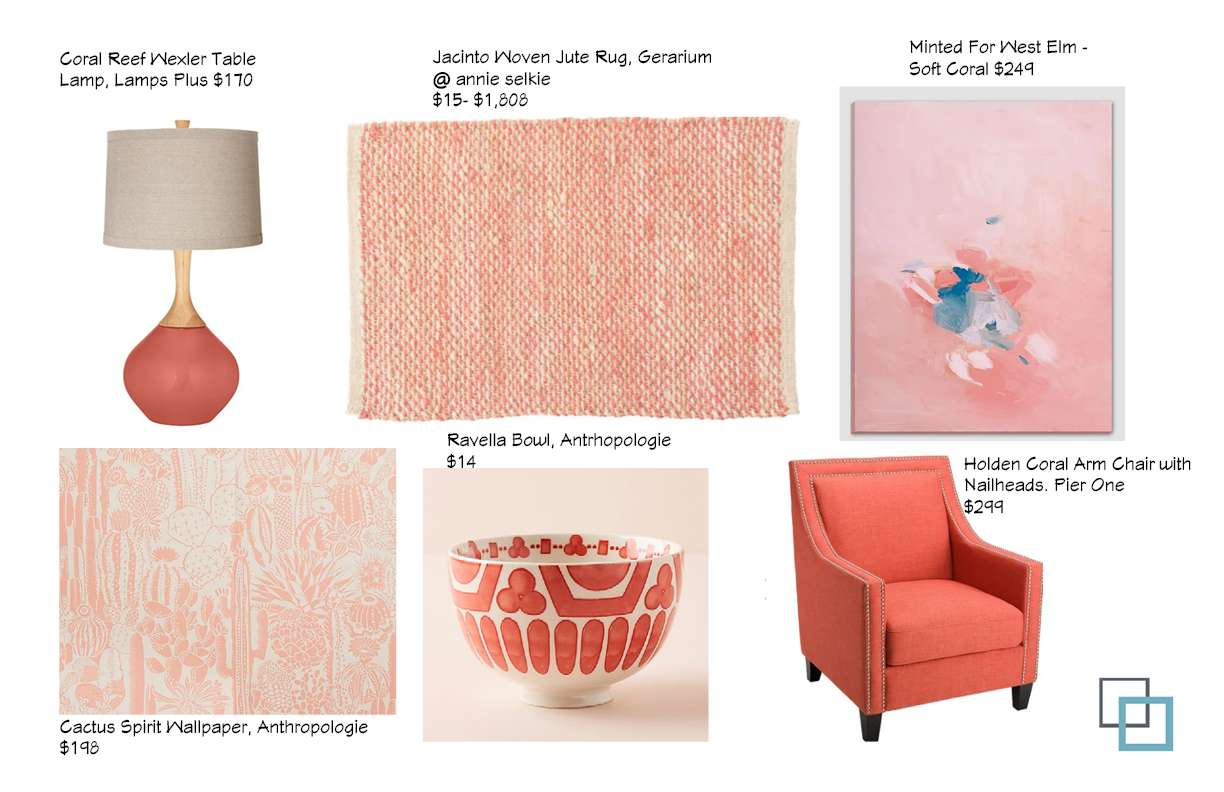 An easy way to bring some warmth and spring vibes into your home while staying on trend is with Pantone's 2019 Color of the Year — Living Coral. Pantone describes this year's color as "an animating and life-affirming coral hue with a golden undertone that energizes and enlivens with a softer edge". In our opinion, their selection is fresh and vibrant. The perfect color for livening up your interior! You can easily introduce "Living Coral" with accessories, an accent wall, or even a side chair without having to completely overhaul your existing room.
We have collected some of our favorite "Living Coral" finds to share with you. It is going to be an exciting year as we begin to see more color introduced into homes! Will we see some of these items in your home soon?
"Living Coral" Find One
The Coral Reef Wexler Table Lamp is available thru Lamps Plus. It is hand-crafted by artisans in California and is gorgeous! The bright base and clean lines are simply perfect for any living room.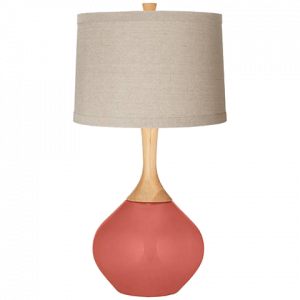 ---
"Living Coral" Find Two
The Jacinto Geranium Woven Jute Rug is available thru Anne Selke's Dash & Albert. Created by artisans committed to fair-labor practices, it is already a win in our book. In addition to it being durable and ideal for high-traffic areas, it is also eco-friendly and made of natural materials. Great choice for numerous areas around your home!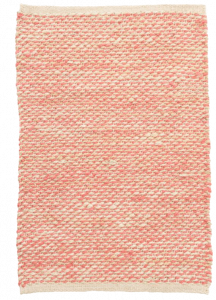 ---
"Living Coral" Find Three
The Soft Coral print is available thru West Elm. It was created in collaboration with Minted.com which is a community of independent artists and designers. The artist of this particular print is Caryn Owen of House of Boys. With its calming tones and beautiful color palette, this print would look stunning in your foyer.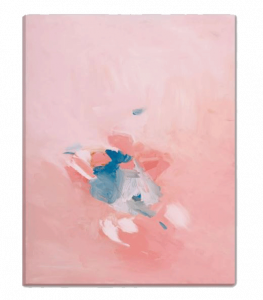 ---
"Living Coral" Find Four
The Cactus Spirit Wallpaper is available thru Anthropologie. Designer Aimee Wilder's playful pattern combined with a sophisticated color brings joy to any room!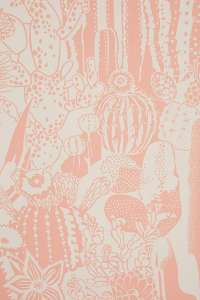 ---
"Living Coral" Find Five
The Ravella Bowl is available thru Anthropologie. It features a retro-inspired pattern with a modern touch and of course the Color of the Year! A matching mug is also available to complete the set.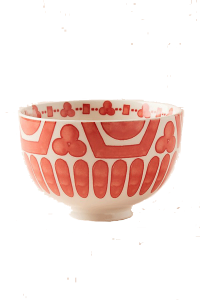 ---
"Living Coral" Find Six
The Holden Coral Arm Chair with Nailheads is available thru Pier One. It will definitely make a statement in your living room or den with its beautiful coral fabric and nailhead accents.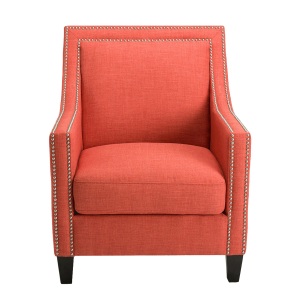 Hope you enjoyed this roundup of "Living Coral" Pantone's 2019 Color of the Year…
And (as always) Happy Designing!
---
Need assistance with furnishings? Begin your own design journey with Beyond the Box Interiors.