September 19, 2018
Mirror, Mirror On The Wall
A room would not be complete without artwork, mirrors or other items affixed to your walls. Mirrors, in particular, can also have added benefits beyond looking beautiful or filling an empty space in the room. A well-placed mirror can make a space look larger and even brighten a room when hung on a wall opposite a window. The natural light that enters through the window will hit the mirror and bounce back into the room. This is definitely a cost-efficient way to bring more light into a room especially if adding a window is not an option.
Be in the Know: Mirror Placement
The ideal height for hanging mirrors on walls is approximately 60″ from the floor. Measure from the floor up and place the center of your mirror in that location. You may need to alter the placement slightly depending on your own height and size of the mirror depending on your eye-level.
Designing with multiple mirrors can make a stunning gallery wall when executed correctly. Try mixing in different shapes, styles, and sizes for an eclectic grouping. No matter the composition of your grouping, the space you should provide between each mirror is 2″ minimum on all sides. And don't forget the tip from above — the center of your grouping should still be approximately 60″ from the floor.
Placing a mirror over your bed or fireplace? The minimum distance we recommend between the mirror and a headboard, mantle or any other feature is 2″ for optimal visualization so your eye can distinguish between objects.
Types of Mirrors
There are many different types of mirrors to choose from for your home. The appropriate mirror will depend on your decor, the type of room, and the intended function of each mirror. For example, a room with neutral furnishings might call for a mirror that makes a bold statement placed over a fireplace or a bedroom might be suitable for a free standing full length mirror as you get dressed in the morning.
The most common types of mirrors:
free standing full length mirror (great for bedrooms & large walk-in closets)
wall or hanging mirror (can be placed in almost any room)
leaning mirror (excellent option if you are unable to hang a large mirror on the wall)
over-the-door mirror (perfect for closets or kids bedrooms)
Our Picks
Regardless of type, mirrors come in a myriad of styles and shapes as well as price point. Check out our most swoon worthy finds below!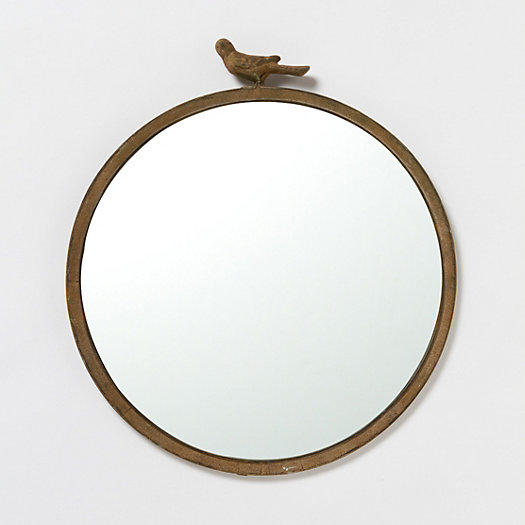 Antiqued Bird Wall Mirror ($98)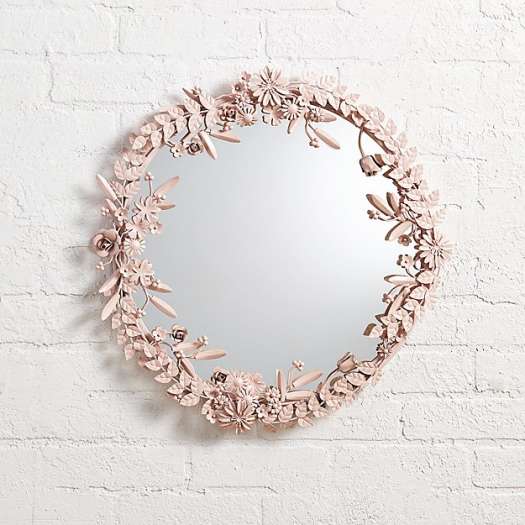 Flower Crown Wall Mirror ($79)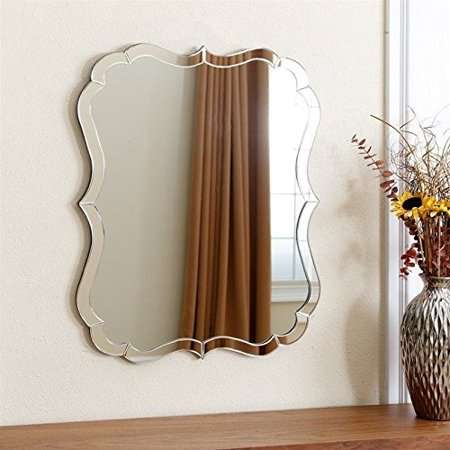 Olivia Rectangle Wall Mirror ($120.99)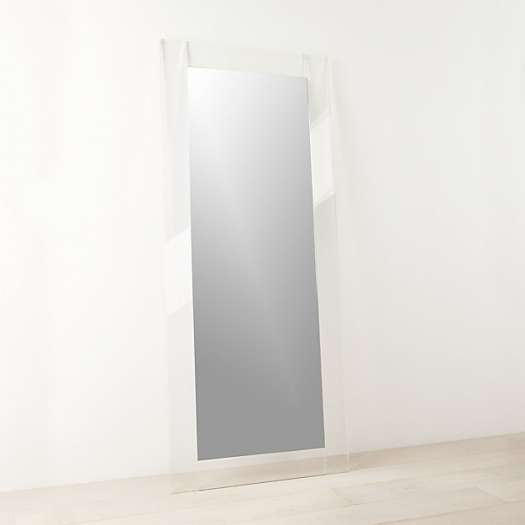 Acrylic Floor Mirror ($499)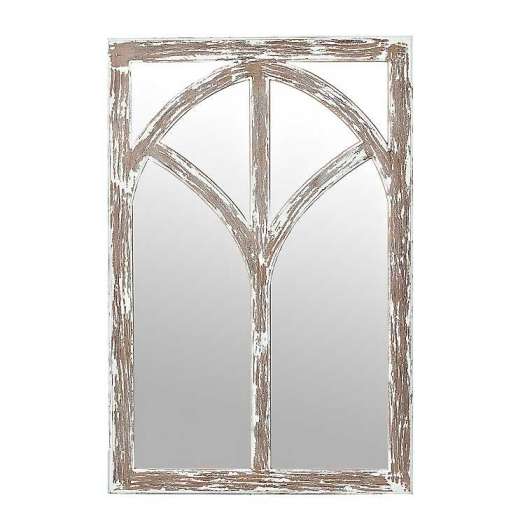 Distressed Arch Wooden Wall Mirror ($49.99)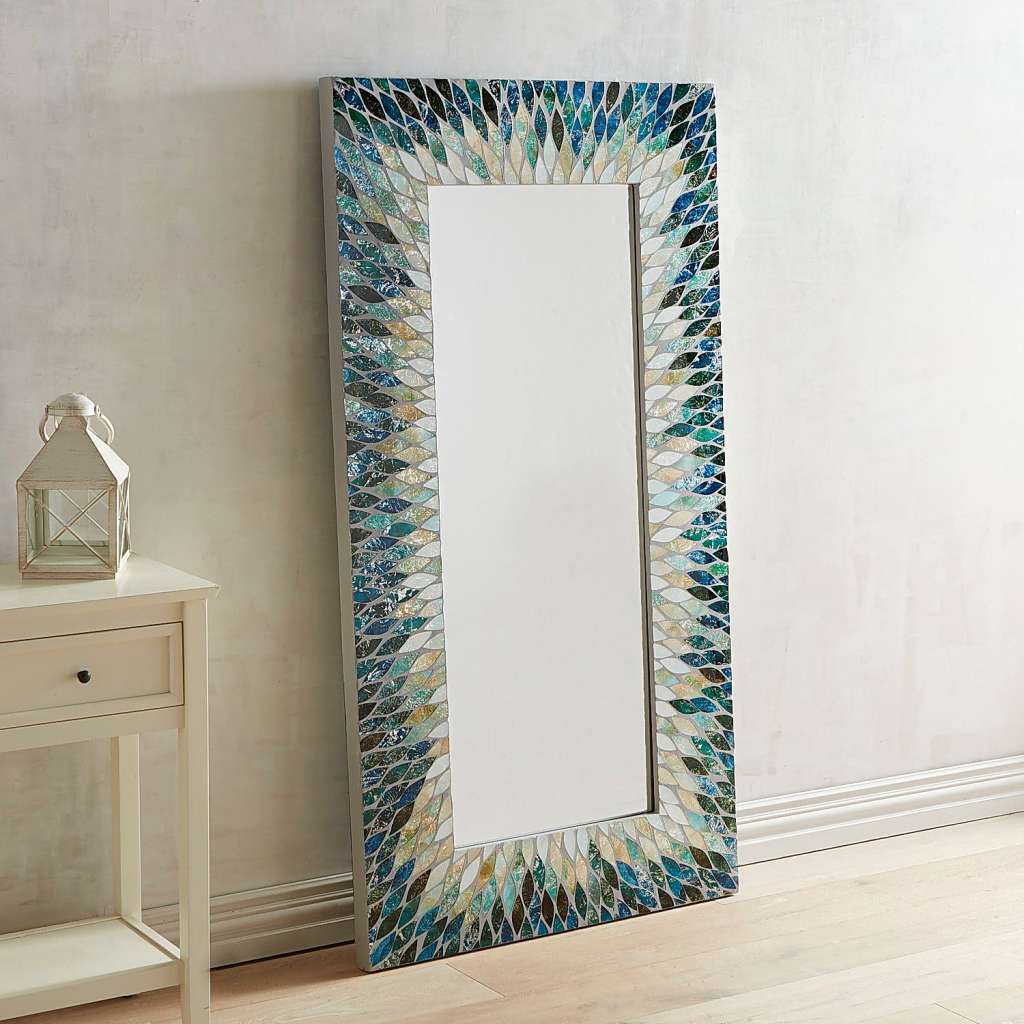 Cascade Mosaic Floor Mirror ($499)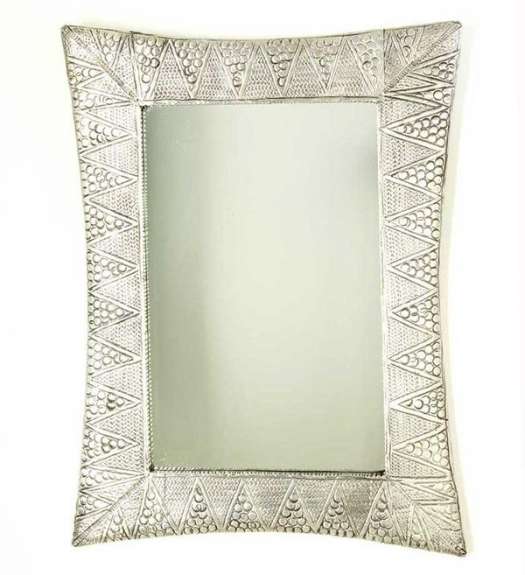 Embossed African Wall Mirror ($110)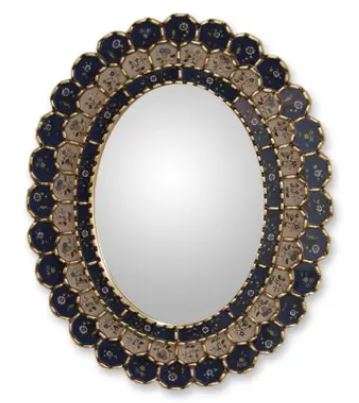 Blue Floral Halo Wall Mirror ($148.49)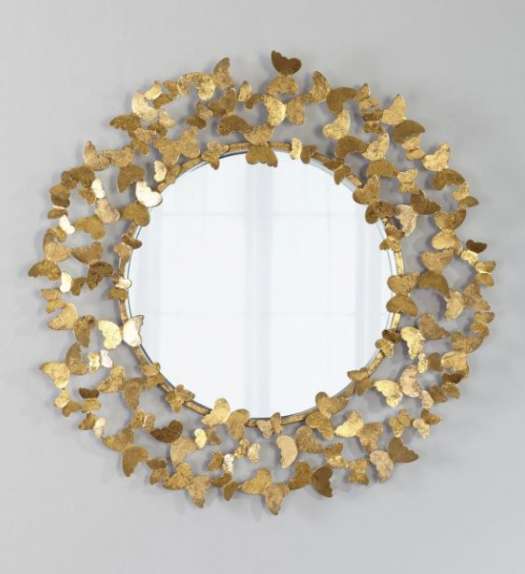 Butterfly Wall Mirror ($550)
---
 Need assistance with furnishings? Begin your own design journey with Beyond the Box Interiors.