December 22, 2018
Tile, Tile, Oh My!
Selecting tile for your home project is an exciting endeavor but it can also be very overwhelming due to the plethora of options. You may be asking yourself "do I choose…":
porcelain, ceramic, glass or natural stone?
subway tile, mosaic or large format?
neutrals or pops of color?
The answer is all of the above! Depending on the particular situation, the "correct" tile you should use will vary. For instance, glass tile is a beautiful accent on a shower wall but it may be too fragile for the bathroom floor. It is definitely recommended that you do your research or seek the advice of a design professional to understand which tile will not only look the best in each situation but also function properly.
Pro Tips: It's All in the Details
Tip #1: Be sure to use a tile installer who has lots of experience to ensure your end result will look fabulous. Laying tile is an art so leave it to a professional to complete the work the proper way.
Tip #2: The grout color that you choose will alter the finished look. Lots of good options that will achieve different results. The type of grout you should use is also important to know!
Tip #3: Tile edges should not be ignored. There are several ways to cover the unfinished edges of tile, while they all serve the same purpose they are not all equal in terms of aesthetics. Choose the option that fits your project and style.
Types of Tile
Ceramic
One of the most popular choices among tile as it is durable and relatively inexpensive. Ceramic tile is also easy to clean, moisture resistant, and environmentally friendly. There are a variety of sizes, colors, and designs available.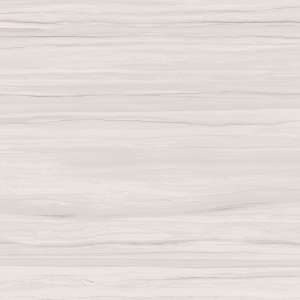 Porcelain
Another popular choice, porcelain technically falls under the "ceramic family" but it is harder, absorbs less water, and even more durable than traditional ceramic. Porcelain tile also comes in a variety of sizes, colors, and designs. The price point may be a little higher than ceramic.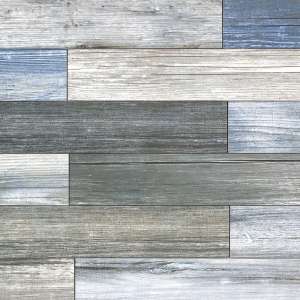 Natural Stone
There are several types of natural stone tile: marble, limestone, travertine, and slate to name a few. Different textures are available including polished, matte, sandblasted, and tumbled as well as a selection of colors. Natural stone requires more maintenance and is typically more expensive than ceramic and porcelain tile. It is also susceptible to scratching and staining.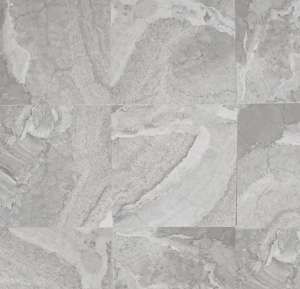 Glass
Available in a number of shapes, sizes, and styles, glass tile is resistant to stains and mold. It is also extremely durable as long as you do not drop a heavy object on it. With all tile, proper installation is a must but more so with glass as it is easily scratched if installed improperly or if the incorrect grout is used. Proper cleaning is also essential and abrasives could also scratch the tile.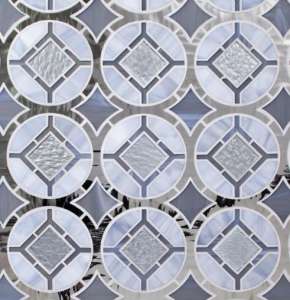 Cement
Also known as encaustic tile, cement tile is handmade of natural materials and they typically have bold patterns. While extremely beautiful, they can be pricey and are prone to etching and wear. They must be sealed during installation and then resealed periodically.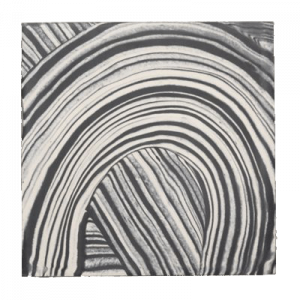 Metal
Modern and sophisticated, metal tile is typically found as either penny rounds, subway, or mixed in with a mosaic. There are a variety of metals to choose from such as stainless steel or copper tones.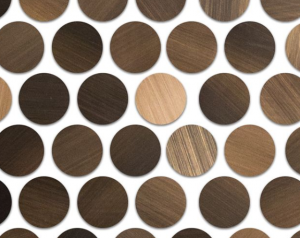 And (as always) Happy Designing!
---
Need assistance with tile for your kitchen or bath project? Begin your own design journey with Beyond the Box Interiors.